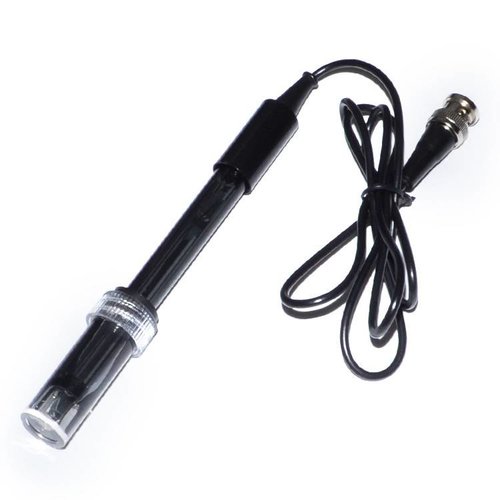 PH Electrode | Accurate & Universal Compatible
PH Electrode
Sustainable PH Electrode for swimming pool, aquarium, water treatment ...
PH Electrode is an accurate measuring instrument to measure the pH of a liquid. A PH electrode is provided with a pH glass electrode for accurate pH measurement, a sturdy Epoxy housing so that it is strong and resistant to impact during measurement or under water pressure. You connect the pH electrode to your measuring device using the standard BNC connector.

A pH electrode is an important part of automatic measurement and metering systems that are used to measure and measure the pH value of pools, aquariums, ponds, spas ... A correct pH value maintained on a constant arrow is very important to ensure the quality of your swimming pool, aquarium or spa.

A pH electrode is filled with a special gel that will work out over time, making the electrode less accurate and no longer calibrating. Therefore, if your pH electrode does not measure accurately or no longer calibrates, you will need to replace it to ensure the quality of your pH measurement.

Our pH electrode is universally compatible with all measurement and metering systems that use a BNC plug or BNC connector. Note that the pH electrode is waterproof to the (cap) top connector and can not be used completely underwater.

The pH electrode is compatible with Zodiac, Hanna Instruments, Astral, Seko, Dennerle, Sera, and other systems.

Order your new high quality pH electrode and still at phmeter.eu.