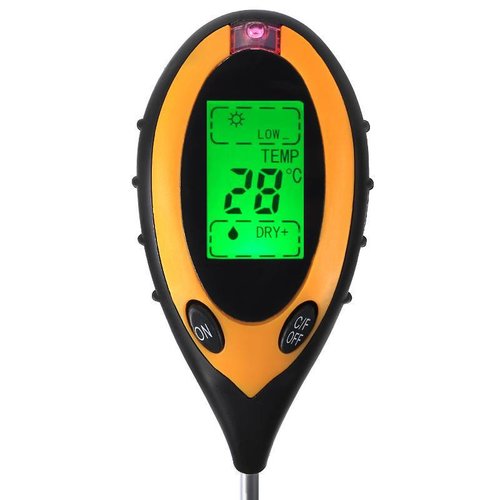 Digital Soil PH Meter
Digital pH Soil Meter - Measure pH Soil
Digital meter with which you can measure the pH value of your soil. 
When you are dealing professionally with plants it is important to monitor the pH value of the soil or ground well. Your plants are in fact very sensitive to the acidity of the soil.

With this pH ground or soil pH meter, you can always quickly and easily the pH value of the soil testing so that your plants can grow in optmale conditions. Our pH meters not only measure soil pH value but also register the licht intensity, humidity and temperature.