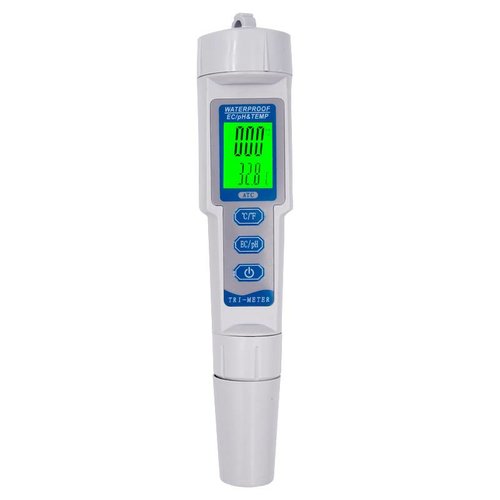 Combo Meter PH EC TEMP
COMBO METER PH EC ORP TEMP
Save money and time with our range of Combo Meters. Thanks to their double or triple measurement, you can quickly and accurately measure different values with 1 device. This saves you time and you only need to purchase one device.
PH EC Combo Meter
Especially at the request of many growers and gardeners among our customers, we have included our new PH / EC Combo Meter in the range. It comes in the same robust, dust / water resistant (IP65) housing as our well-known PH-PRO meter, but is also equipped with an extra EC Electrode, with an accurate measurement up to an EC Value of 10! The ideal meter to bring and keep your soil, food, fertilizer and water of your plants and flowers in optimal balance. Discover him here!
EC TDS Combo Meter
Also new in our range to meet an EC Meter that is really suitable for plant food and fertilizers, we now have the EC / TDS Combo Meter in stock. A very stable, accurate meter that can measure both the EC value (up to 10) the TDS value in PPM and the temperature of your liquids. With this meter too, we focus on our loyal customers who have to measure and monitor the EC value of their crops on a daily basis. View him here!