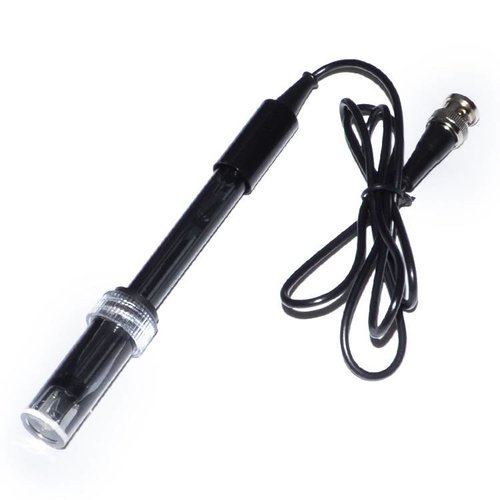 PH Electrode ORP Electrode EC / TDS Electrode
PH Electrode ORP Electrode EC / TDS Electrode
Electrodes for swimming pool, pond, aquarium, lab ...
Discover our range of accurate and stable PH, ORP and EC / TDS Electrodes. Our electrodes are the perfect solution to replace your old electrode. Thanks to the BNC plug, they are compatible with any other brand or device that has this connection.

Our electrodes are designed to function in the most demanding conditions. The probe is made of durable ABS that can take a beating. The electrodes are all of very high quality to ensure a measurement that is as accurate as possible.

The PH, ORP and EC / TDS electrodes are supplied in a sturdy and reusable box for protection during storage. The electrodes are equipped with a protective cap, filled with storage fluid for protection and against dehydration.

The electrodes are compatible with all devices that use a BNC plug: Dennerle, Hayward, Pentair, Seko, Astral, Zodiac, Sugar Valley ... and many other brands.

Replace your old electrode today, discover our entire range now!

PH Electrode

The most sold and most popular electrode from our range, the pH electrode. The pH electrode is actually used for a wide variety of applications. Measuring and dosing of pH for aquariums, swimming pools, ponds, aquaculture, hydroponics, nurseries, laboratories ... Because they are standard sizes, the electrode is 1 in 1 interchangeable and therefore replaces it in just a few moments.

ORP Electrode

Our ORP electrode with platinum probe is a very accurate and stable Redox electrode that is often used in water treatment or for the automatic dosing of chlorine at swimming pools ...

EC / TDS Electrode

This electrode serves to measure the conductivity of a liquid. This EC / TDS electrode measures the resistance between the electrode and expresses it in an EC value or TDS value. This is a popular electrode for the growers of plants and trees to control the conductivity of their manure and nutrients.