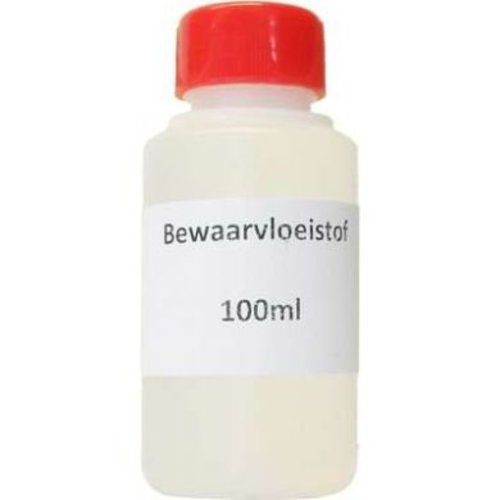 KCL Storage Solution for PH/ORP Meter and pH/ORP Electrode
KCL Storage solution PH/ORP 
Storage solution for pH Meter and pH Electrode 
Your pH meter and PH Electrode are very sensitive measurement instruments. The glass pH electrode is porous and filled with a special liquid. This Special Storage solution is specifically designed to protect the glass pH electrode form drying out and it will prolong its lifespan. When the pH meter or pH electrode is not used, it is advised to add a few drops of this pH storage solution to the cap of the pH meter of pH electrode.

Our storage solution of 3mol/l is a standard pH meter storage solution that is universally compatible. 

For pH meter we recommend adding a few drops of pH storage solution to the cap of your pH meter. This will protect the sensitive glass electrode. If your pH meter is not working properly anymore, you can place your pH meter in a cup of storage solution for 24h, this might give your pH meter a few extra measurements. When your pH meter does not calibrate anymore or gives out false readings, your pH meter has reached the end of its lifespan. pH meters work just like batteries, eventually the special liquid inside will worn-out and you will need to replace your pH meter.

For pH Electrode we recommend filling the protective cap of your pH electrode completely. You want the pH electrode to be completely submerged in the liquid. 

When the storage solution for pH meters and pH Electrodes dries out, it crystallizes. This is a completely normal process and does no harm to your equipment.
Storage solution for ORP Meter and ORP Electrode
The sensitive electrode of a ORP or Redox meter will have a longer lifespan if you take care of it. Add a few drops of the storage solution for ORP Meters (identical product for pH meter) to protect it from drying out. Adding a few drops will also increase the lifespan of your measuring device.
For ORP electrodes or Redox electrodes we recommend filling the protective cap entirely with our storage solution. You want to make sure that the ORP electrode is completely submerged. This will protect the electrode when you are not using it. Significantly increasing its lifespan.