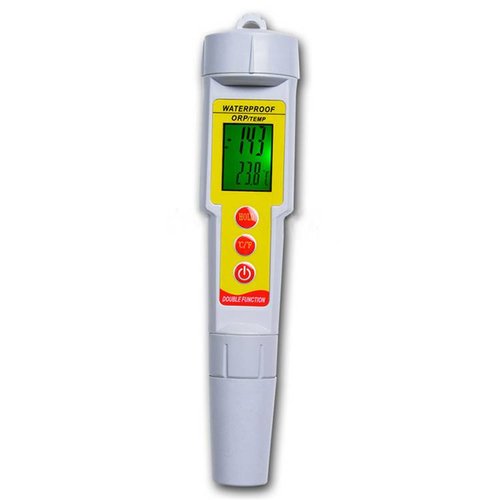 Digital ORP / Redox meters
Digital ORP Meter - Measure Redox Level
ORP

(Oxidation
Reduction
Potential)

or also called Redox is a value that reflects the strength of a chemical process. This process occurs

when
added to a liquid an oxidizer, such as chlorine to disinfect the water. An ORP meter displays the value of disinfecting liquid, the higher the value, the greater the sanitizing power of your liquid.
Redox Level
ORP is measured in millivolts

(mV)
and is related to the
quality
and purity of a liquid and is an important indicator for water analysis for: 
swimming pools, spas, aquariums, ponds, hydroponics, aquaculture, water treatment and laboratories.


We currently offer two types of ORP meters. Our ORP EZ is a compact digital ORP meter that is ideal for recreational use. The meter is very simple to use, has a backlit LCD display, simple calibration and is very accurate. The ORP PRO is suitable for professionals and power users. This digital compact 2 in 1 ORP and temperature meter is equipped with a very robust, schock- and waterproof design, automatic calibration functrie and an interchangeable probe.