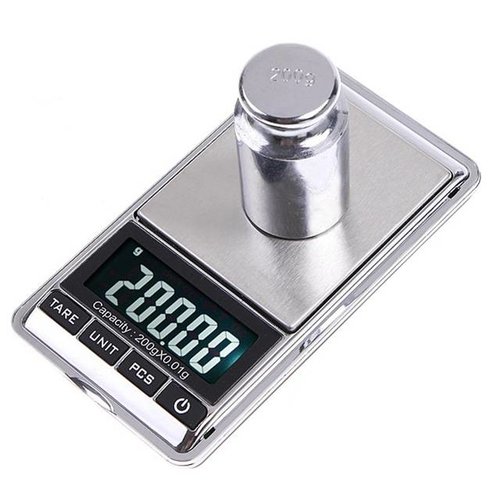 Digital Pocket Scale or Jewelry Scale
Digital Pocket Scale
Precision scale for jewelry, kitchen... Weigh precise up to 0,01g
A digital precision scale is a measuring instrument designed to weigh a precise a possible. It can accurately weigh items, with a precision up to 0,01g.
It is a very useful tool every time you need to weigh something with extra precision. Precision scales are vey popular in the kitchen for measuring four and sugar, in laboratories, for jewelry, drugs…
All are digital scales are delivered with batteries and can be used immediately.